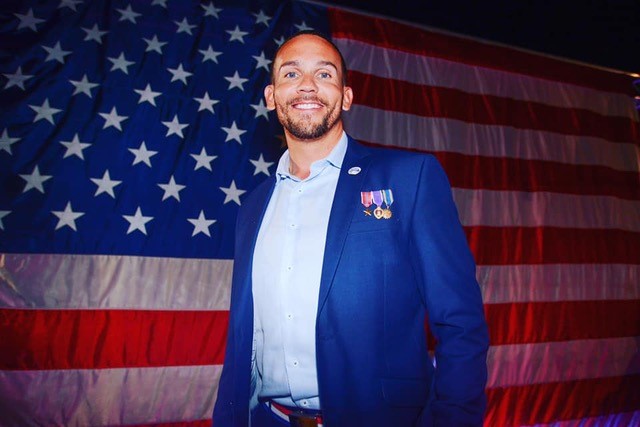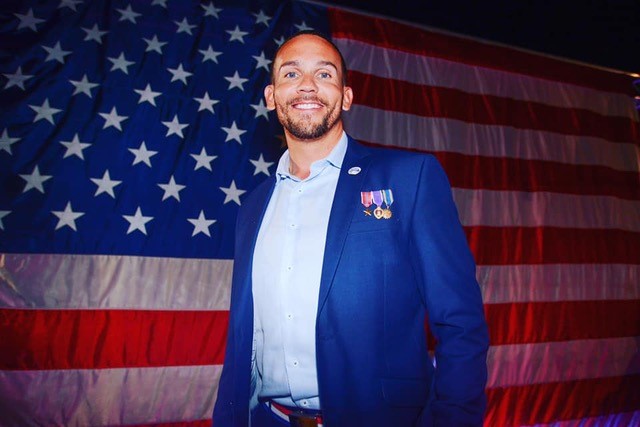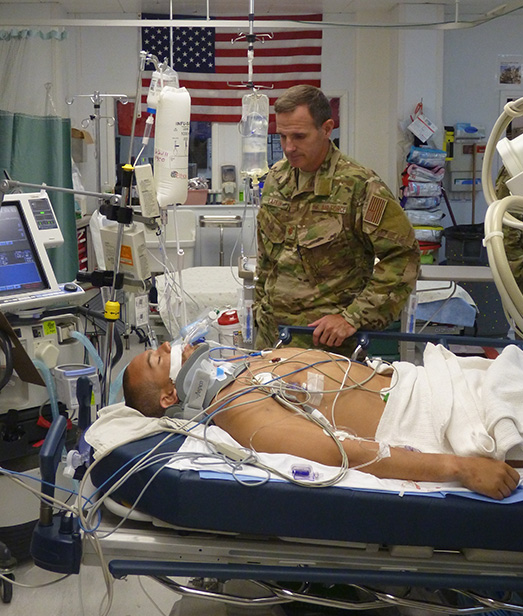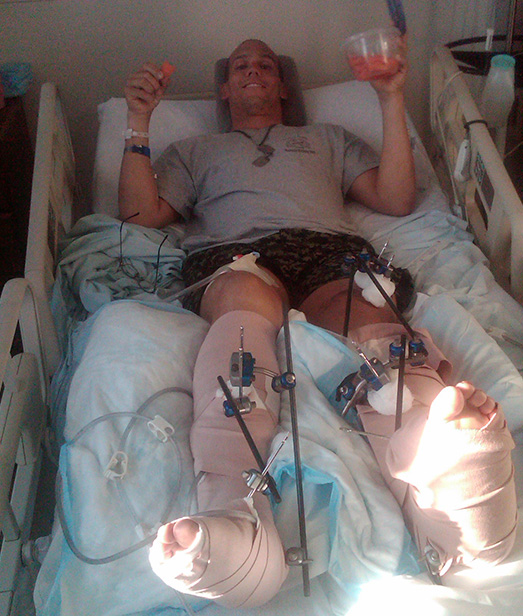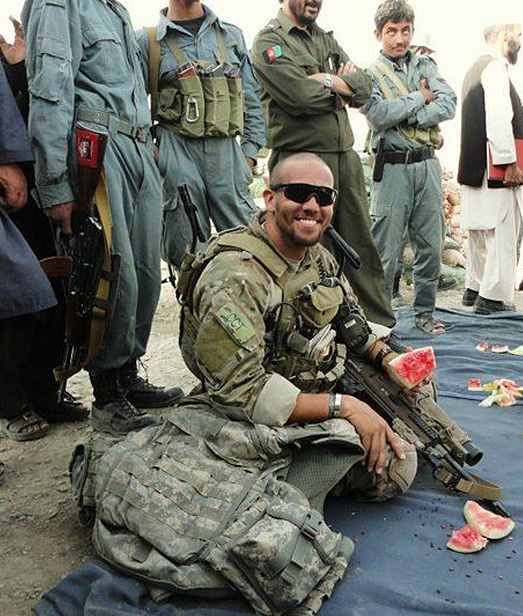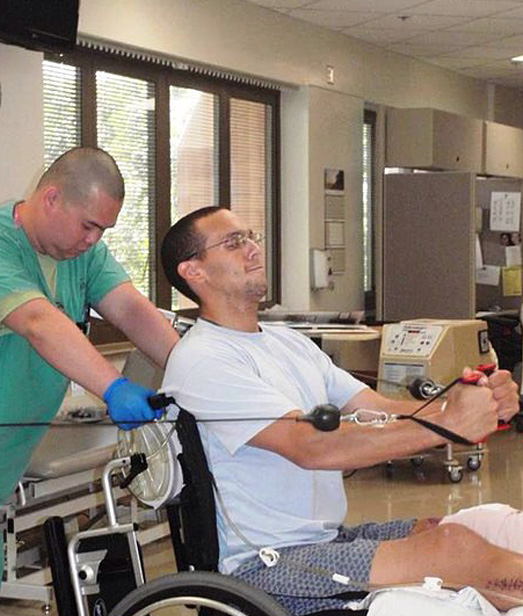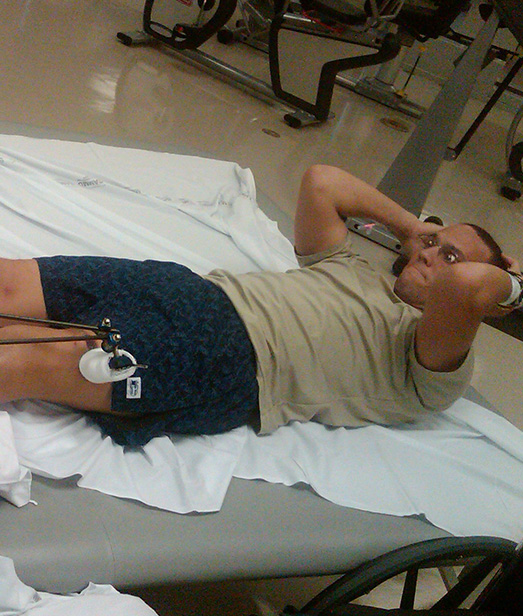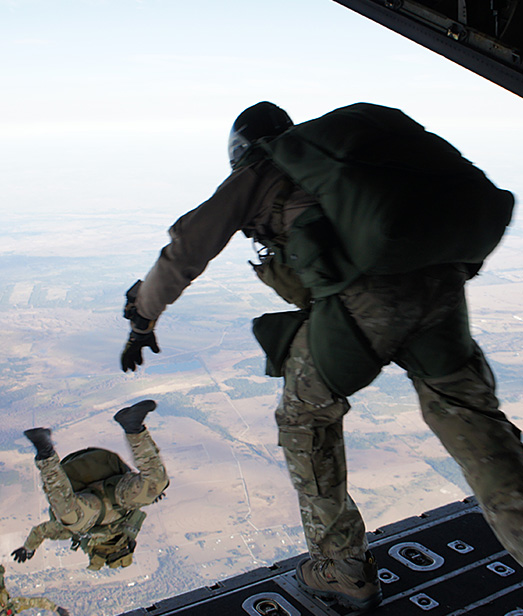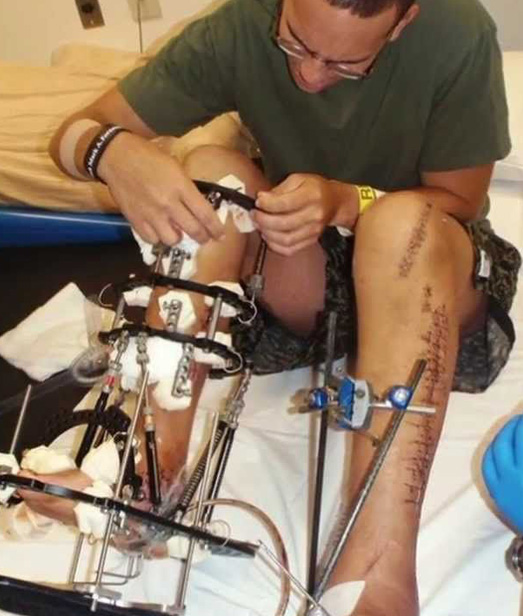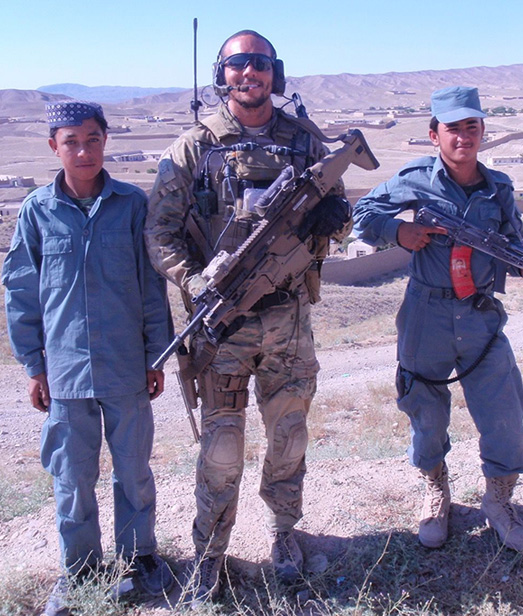 I'M HUMBLED AND HONORED TO SHARE A STORY
THAT ENCOURAGES OTHERS TO TELL THEIR OWN!
Coming from a dual Veteran family, Johnnie enlisted in the U.S. Air Force in 2007 after completing his undergraduate in Manufacturing Engineering from Tarleton State University in Stephenville, TX. Johnnie was a USAF Special Operations Combat Controller and would serve two combat tours in the Middle East.
In 2011, on Johnnie's second deployment to Afghanistan, an improvised explosive device struck his vehicle, injuring both of his legs. Johnnie received the Bronze Star, Purple Heart, and Combat Action Medal for his actions that day. He spent the next three years in rehabilitation and has endured 33 limb-salvage surgeries to date, allowing him to keep both of his legs. During his recovery, Johnnie found that physical pain paled in comparison to the mental, emotional and social traumas that are all too present following such a course-altering event and couldn't have put himself back together alone. It was the dedication and love of my family and so many friends that ensured my recovery was successful.
THE IMPORTANCE OF
FRIENDS, FAMILY AND FAITH...
"Something that's going to get you out of bed every day and continue to push you forward when you feel like giving in." said Johnnie, "For me, that was always my family. And since my injury, it's been the same. It's been my friends and my family, and my faith that keeps me sustained and motivated."
ADVERSITY CREATES OPPORTUNITY
Have something in your mind worth fighting for. Something bigger than yourself!
Johnnie was medically retired, with a 100% full and permanent disability rating, from active duty on November 27, 2013. As soon as he was able, Johnnie played golf throughout his recovery process and was invited to compete in the 2013 George W. Bush Warrior Open. He would describe that as "a life changing opportunity for fellowship with other service members in the company of our President." He was featured, as one of nearly 100 wounded warriors painted by the President, in the book, "Portraits of Courage".
Since his separation from active duty, the same has been true about "fighting for something bigger than himself". The transition from military to civilian sector was a smooth one. The only change really, was the uniform. The mission of serving others remained as he began public speaking, sharing his experiences and perspectives from the battlefield, and highlighting the many similarities.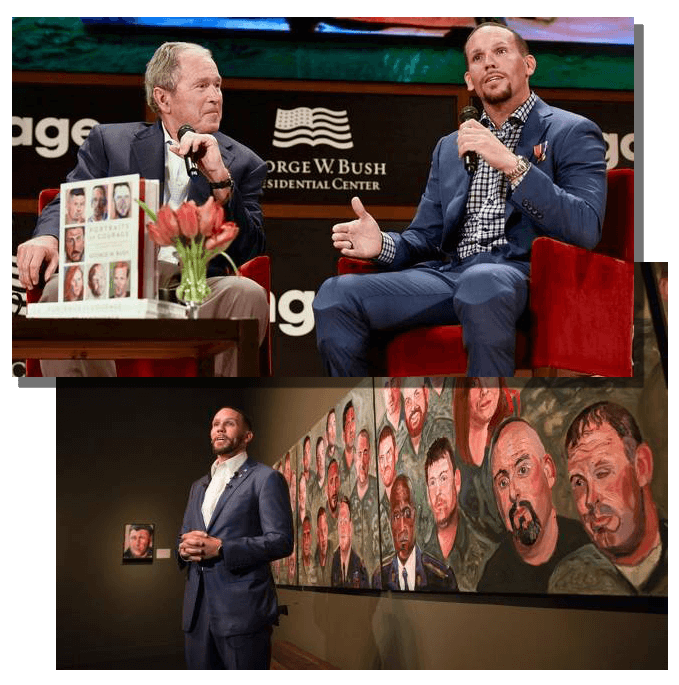 VETERAN NON-PROFITS I'M PROUD TO SUPPORT...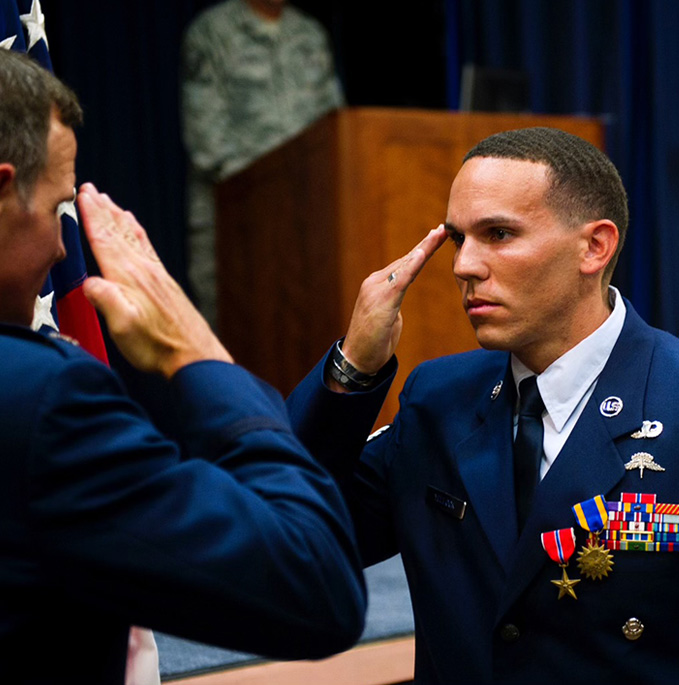 "I joined the military and deployed to Afghanistan to keep us safe at home. As a Public Speaker, the arena and uniform have changed, but the mission remains – Serving others."
He's dedicated to serving and representing his fellow Veterans and wounded servicemen through non-profit organizations listed above. He hasn't stopped sharing his message of "overcoming adversity through positivity" at speaking engagements nationally. Johnnie encourages everyone, especially fellow veterans, to share their experiences as well.
COMMANDS A ROOM OF OVER 500 AND DELIVERS A MESSAGE,
that hits home every time!
SHELLY L. - CARRINGTON CHARITABLE FOUNDATION
WHAT PEOPLE ARE SAYING...
Johnnie, As promised, below are some of the survey comments regarding your presentation from the Army's Financial Readiness Program Manager's Training held 23-25 August 2016: – Excellent presentation with a
…
Johnnie, As promised, below are some of the survey comments regarding your presentation from the Army's Financial Readiness Program Manager's Training held 23-25 August 2016:
– Excellent presentation with a very real "boots on the ground" perspective of financial management and literacy.
-Inspiring! Spellbinding!
-Excellent – very inspiring story!
-Awesome Testimonial!
-How incredibly motivating and inspiring story he delivered. Thank you for your Service Johnnie!
-Very motivation – great testimony of financial decisions and impact on life
-Very moving inspirational presentation
-This was one of the most moving presentations and really helped to reinforce why we do what we do.  Thanks Johnnie!
– Very inspirational story – really enjoyed how he tied in his financial success
-Awesome! Awesome! Awesome!
-Great speaker! Very Inspirational!
-Excellent- the briefer allowed us to enjoy his inspirational story and see the fruits that education and mentorship has a Service member's life
-Absolutely Amazing!
– Great – Real Story – Reminder – Enjoyed it!
-Very informative, personable, compassionate, humble and inspiring
-Is there a better than excellent? Very inspiring and provided suggestions of things to consider when counseling – what to do and what not to do
-Outstanding!
– More inspiring than the improved credit score and money saved instead of spent – was his attitude and outlook on life
-Very Inspiring – thank you for your service
– No comment required – EXCELLENT!
-Awesome, very impressive, thanks for his dedication and service. A brave person to share his story – great information
-Well provided background on how financial readiness and our resources support the total force
-Simply Awesome!
-Access to Mr. Yellock "on demand" would be awesome! The ability to have him deliver his message directly to servicemembers is an unmatched opportunity. I would love YouTube videos
– Truly a phenomenal speaker! It gives new meaning to the word Resilience!
– Johnnie's presentation was so heartfelt – I had tears in my eyes. Thanks for inviting him
– Tremendous story told with pride, humility and heart!  His ability to tie his story into the training financial readiness purpose was impressive
Panesha G. Johnson, M.Ed
USArmy