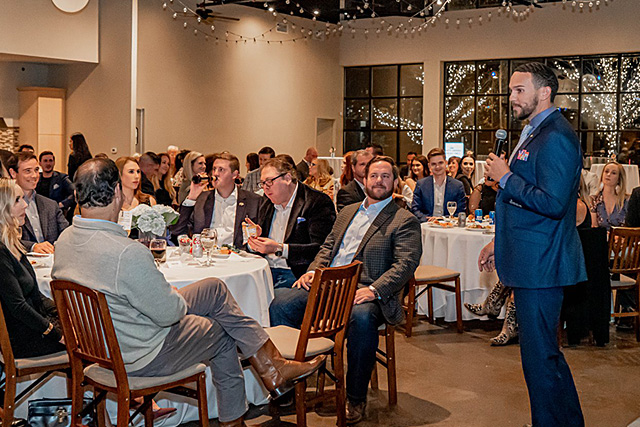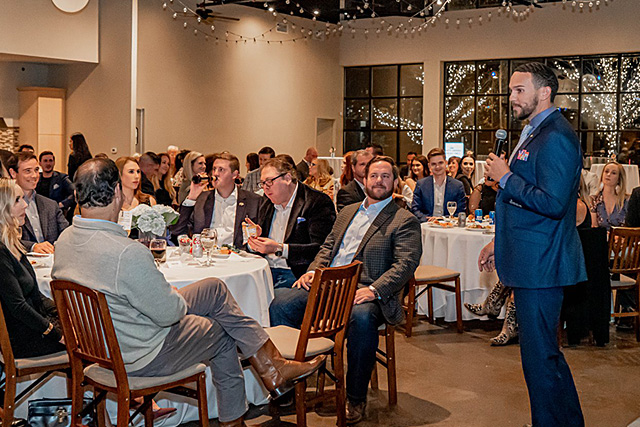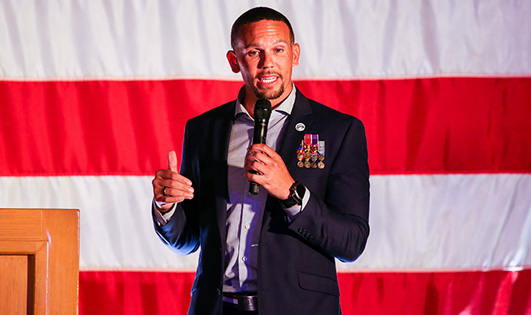 Regardless the reason for considering a Speaker for your next event, it's always effective to bring in an outside perspective that aligns with your objectives. I love connecting with new people, learning what matters to them, and tailoring a message that resonates with audiences.
As a special operations combat veteran, I leverage my experiences to deliver engaging, inspiring, and actionable messages that empower audiences and clients to embrace adversity, overcome challenges, and achieve their goals!
Companies host panel discussions for many reasons. They allow a myriad of participants to share their insights, opinions and experiences on a topic. It's most valuable to your audience if the event flows smoothly without lulls in the conversation or panelists talking over one another. I'll spark collaborative conversation and foster an openness that brings out the best of the panelists while adhering to time and content constraints.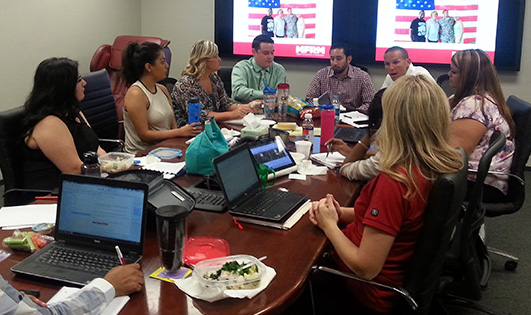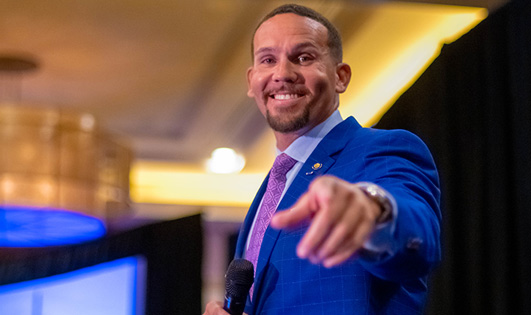 You need someone to tie all of the components of your next formal gathering together? As Emcee, my role is to be interesting enough to keep the energy in the room, while not detracting from the main event. I'll read the room, adjust on the fly, and add the appropriate level of humor or seriousness that keeps your guests engaged and in the moment!
NOT ONLY IS HE A CAPTIVATING SPEAKER,
HE REALLY IS AN INSPIRATION.
I'm definitely going to sit down and watch this again with my kids.
WHAT PEOPLE ARE SAYING...
Johnnie, As promised, below are some of the survey comments regarding your presentation from the Army's Financial Readiness Program Manager's Training held 23-25 August 2016: – Excellent presentation with a
…
Johnnie, As promised, below are some of the survey comments regarding your presentation from the Army's Financial Readiness Program Manager's Training held 23-25 August 2016:
– Excellent presentation with a very real "boots on the ground" perspective of financial management and literacy.
-Inspiring! Spellbinding!
-Excellent – very inspiring story!
-Awesome Testimonial!
-How incredibly motivating and inspiring story he delivered. Thank you for your Service Johnnie!
-Very motivation – great testimony of financial decisions and impact on life
-Very moving inspirational presentation
-This was one of the most moving presentations and really helped to reinforce why we do what we do.  Thanks Johnnie!
– Very inspirational story – really enjoyed how he tied in his financial success
-Awesome! Awesome! Awesome!
-Great speaker! Very Inspirational!
-Excellent- the briefer allowed us to enjoy his inspirational story and see the fruits that education and mentorship has a Service member's life
-Absolutely Amazing!
– Great – Real Story – Reminder – Enjoyed it!
-Very informative, personable, compassionate, humble and inspiring
-Is there a better than excellent? Very inspiring and provided suggestions of things to consider when counseling – what to do and what not to do
-Outstanding!
– More inspiring than the improved credit score and money saved instead of spent – was his attitude and outlook on life
-Very Inspiring – thank you for your service
– No comment required – EXCELLENT!
-Awesome, very impressive, thanks for his dedication and service. A brave person to share his story – great information
-Well provided background on how financial readiness and our resources support the total force
-Simply Awesome!
-Access to Mr. Yellock "on demand" would be awesome! The ability to have him deliver his message directly to servicemembers is an unmatched opportunity. I would love YouTube videos
– Truly a phenomenal speaker! It gives new meaning to the word Resilience!
– Johnnie's presentation was so heartfelt – I had tears in my eyes. Thanks for inviting him
– Tremendous story told with pride, humility and heart!  His ability to tie his story into the training financial readiness purpose was impressive
Panesha G. Johnson, M.Ed
USArmy